With cold weather rocking most of the country during the winter season, it's easy to be worried about not only keeping ourselves warm but our furry friends too. The trend of dressing dogs up in sweaters or other outfits has been around for a while, but is it necessary? At what temperature does a dog need a winter coat—and do they even need one?
Dogs need to wear winter coats or other protection from the cold if temperatures reach 44 degrees Fahrenheit or lower. If they do not have sufficient protection in these temperatures, they can get hypothermia and other cold-related illnesses.
Does this rule truly apply to all breeds? This and other related questions will be answered below to ensure you keep your dog warm and cozy during the chillier times. By the time you finish this article, you will know plenty about this topic, and your dog will be sure to thank you!
At What Temperature Does a Dog Need to Wear a Coat?
Multiple sources have established that dogs should wear coats and/or other winter weather clothing when the temperature drops to 44 degrees Fahrenheit or less. They may develop frostbite or other sicknesses if they are not warm enough at these temperatures, but if the temperature climbs up past 45 degrees, a coat is usually unnecessary.
Do Dogs Really Need Coats?
The American Kennel Club reports that it is highly likely dogs need coats. As mentioned above, dogs can get frostbite or hypothermia if they are too cold. Despite this finding, many things should be considered before putting a dog in a coat, such as:
Age
Breed
Size
Coat length and thickness
Age
The older dogs get, the more they have trouble regulating their body temperature and may have a weakened immune system. This makes them more susceptible to sickness if they are too cold. Thus, if your dog is considered a senior, it would be best if you bundle them up.
Breed
Dogs bred for colder climates like Huskies and Malamutes are less likely to need a coat than breeds like the Chihuahua or any miniature dogs. Some of the best cold climate dog breeds are:
Bernese Mountain Dog
German Shepherd
Great Pyrenees
Newfoundland
Shiba Inu
Saint Bernard
Samoyed
If your dog is a breed that is not used to cold weather, it is better to be safe than sorry and provide them with a light winter coat.
Size
Small breeds are more likely to be cold and require a coat than larger breeds. They have a harder time retaining heat because their metabolism is faster than large dogs, so they burn off heat energy faster. In other words, if your dog can fit in your purse, you may want to provide them with some extra protection.
Additionally, characteristically short dogs are lower to the ground than their taller counterparts, making them more likely to brush against snow and ice. The cold will penetrate through their coat and send a chill through their body. So, if you have a petite four-legged friend, it is better if they wear an extra coat.
Coat Length and Thickness
Some dogs have longer and thicker coats that offer insulation from frigid temperatures and snow. There are even breeds that have a double coat.
If your dog is lean and/or has a short coat, they will need a coat to help them stay warm. Dogs that have been recently groomed or clipped lose some of their natural coat protection, so they will benefit from a coat as well.
Are Coats Appropriate for Dogs with a Double Fur Coat?
Many sources suggest that coats are not needed and/or inappropriate if your dog has both a thin and short undercoat, as well as a thick outer coat.
The undercoat provides the same insulating function as a manufactured coat would. Thus, having a double-coated dog may make them uncomfortable as a result of overheating. The undercoat traps heat to keep a dog warm naturally. Therefore, it is best to avoid buying a coat if your dog is a breed with a double coat.
What About Single Coated Dogs?
Dogs with only one coat will likely need extra protection from the cold because they lack the natural insulation that double-coated dogs possess. Also, single-coated dog breeds tend to be small and thin boned, and as a result of this, they may have difficulty generating heat.
Single coated dogs are also more prone to cold-related illness because of their build. Many single-coated breeds like the Chihuahua were bred in parts of the world where it is hot and humid for most of the year. Thus, they have a lower cold tolerance and would benefit from a coat since they usually have to cool themselves down rather than warm up.
Are There Safety Hazards Associated with Dog Coats?
Generally, there are no safety hazards to your dog wearing a coat made with them in mind. However, some dogs get anxious or shy when trying new things. If your dog is one of these and you insist on them wearing it, they could get injured in their stress or panic. Thus, it is always a good idea to introduce new things gradually to your dog.
Also, as mentioned above, dogs with thick or double coats are at risk of overheating. In these situations, it is better to let their body naturally keep them warm.
Signs Your Dog is Cold and Needs a Coat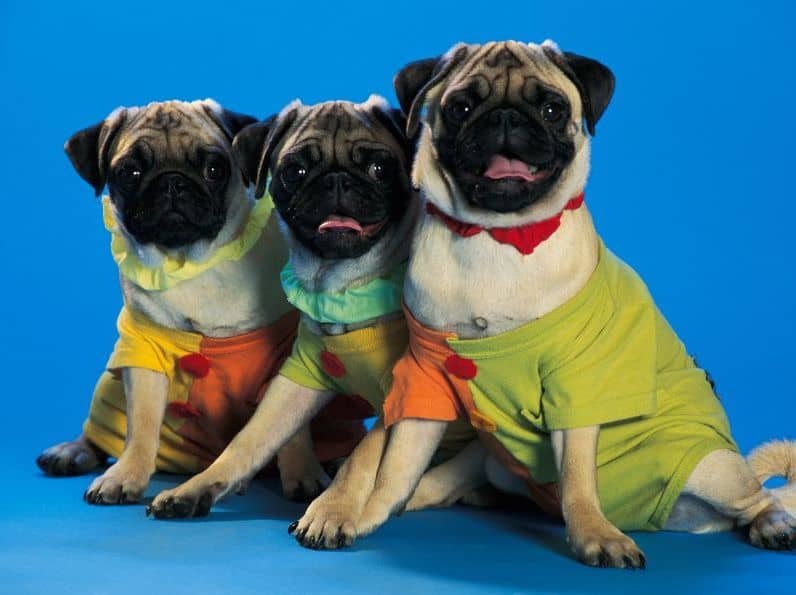 Sometimes dogs will show physical signs of being cold. If your dog exhibits any of the following, maybe it would be better to help them keep warm or spend time inside. After all, you do not want to put their health at risk:
Cold ears and body
Constant shivering
Whining and barking from discomfort
Trying to burrow or curl up for warmth
Lethargy when they would usually be excited to play
Even with all these rules of thumb, it is always a good idea to watch and listen to your dog as well. Sometimes, added coats feel uncomfortable to dogs, and they will shake them off, so before deciding to purchase one, make sure you know your four-legged friend well.
How to Choose a Coat for Your Dog
If you want to buy your dog a coat for the first time, there are some factors you should pay attention to, such as measurement, fit, and fabric. Let's go into detail about all the things you should be aware of before choosing a coat for your furry friend. After this, you will be a coat selection expert!
Get Your Dog's Measurements for a Coat
When measuring your dog for coat fit, start at the shoulders and run the measuring tape to the base of the tail; this will give you an estimate of their length. Also, get measurements of the bulk of their chest and the thinnest part of their waist to understand their width. Their neck is another important area to measure, as the coat's collar will go around it.
All of these measurements together will ensure you get a coat that is the right fit for your dog. By writing them down, you can reference them at any time in case different coat brands use varying measurement specifications. Use the exact measurements rather than going off of listed sizes, as the fit may be off otherwise.
Also, check what size of dog the coat is meant for; some are meant for dogs with a broader chest, more muscle, and so on. On the other hand, there are some made with long and lean breeds in mind.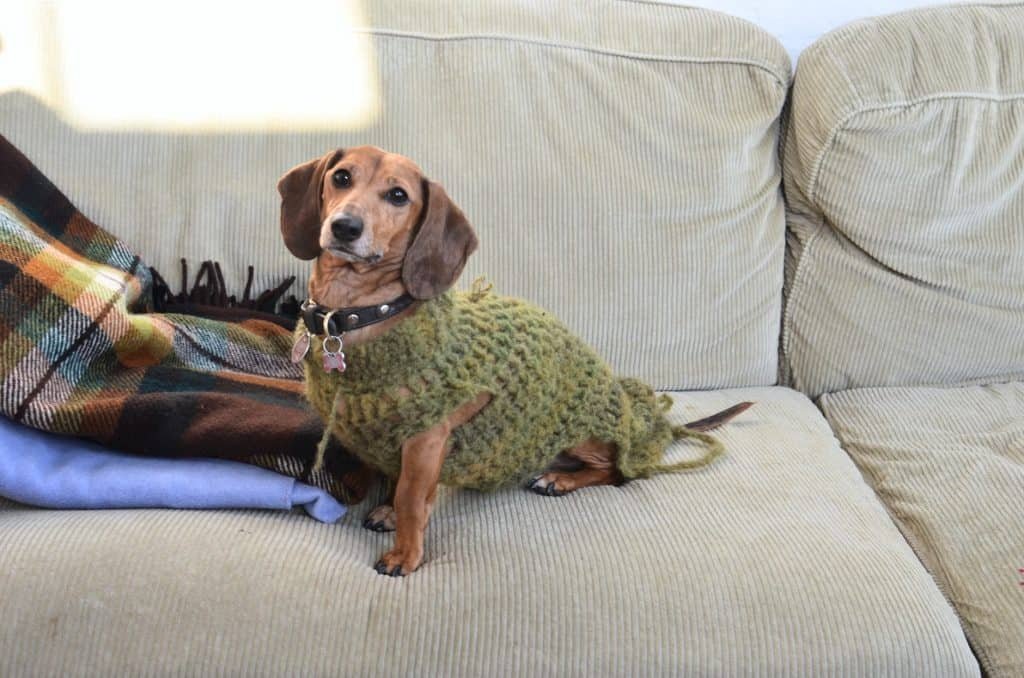 Assess the Coat Fabric
The material and warming potential of the coat you choose is also essential to consider. You will want a coat that has the right amount of protection for the climate you and your dog live in. If you live in a mild climate that is sometimes cold, your dog will need a thinner coat than one that resides somewhere where temperatures often reach subzero.
Depending on where you take your dog on walks, you may want to check if the fabric has other features such as waterproofness or wind resistance to ensure your dog stays warm, dry, and comfortable. Color and style should come last when making a coat choice.
Ensure that the fabric is durable and made of a material that will not be itchy or uncomfortable for your dog, like wool or fleece. However, wool absorbs moisture and is best avoided if you go on walks where there is likely to be wet snow.
Assess the Coat Design
You should select a coat that has a design to match the temperament and age of your dog. An older dog and has difficulty moving should have a coat that is easy to take on and off and has extra insulation around the legs. Active breeds that love to jump and run should have coats that allow them to move their legs without restraint.
Ideally, a coat with lots of space for the legs is perfect for any dog because they will be walking and trotting alongside you for a good bit of time. Choose the fastening material that is most efficient for you. Common fastening methods include velcro and other adjustable straps. Both have pros and cons:
Velcro can get stuck to fur but is faster to put on.
Adjustable straps are harder to deal with but have a longer life with your dog because you can loosen or tighten the straps according to your dog's needs.
Check the Washability of the Coat
You will want to make sure that the coat you choose can be machine washed. Your pup is bound to get into some messy shenanigans on your daily adventures. If the coat is not washable, you will likely find yourself shopping for a new one sooner than you anticipated.
Check the Returnability and Fit of the Coat
If you and/or your dog are unhappy with the coat you purchased, you will want to make sure that the retailer you buy the coat from has a reasonable return policy. That way, you are not stuck with a product you will not use.
When the coat you choose first arrives, try it on your dog to make sure it is a good fit. It should be a snug yet unrestrictive piece of clothing. Also, ensure that no part of the coat is rubbing against the dog's fur and causing discomfort. Dogs are not used to having clothing on like humans, and they will likely be uncomfortable for the first few wears.
All of these tips taken together will help you choose the best possible coat for both your and your dog's needs!
Best Winter Coats for Dogs
With all the different brands and styles of outerwear for dogs out there, how can dog owners know which ones are best?
To help narrow it down, here are ten of the highest-rated and best-manufactured dog coats available on the market today:
All of these coats are great choices to pick from, each with its own benefits. No matter which one you choose, your dog will be safe and warm in cold weather or other extremes. When selecting a coat, remember to choose what works best for what both you and your furry friend need.
In Summary
This article has covered just about everything there is to know about the subject of winter coats for dogs. Once the temperatures drop below 45 degrees Fahrenheit, it is best to bundle up your short, thin-haired, and/or senior furry friends to protect them from illness. However, dogs with thick or double layer coats are best off without one because they have their own natural insulation.
Some signs that your dog is cold and would probably benefit from a coat include lethargy, shivering, and burrowing. Always be on the lookout for unusual behaviours your dog presents, and ultimately listen to what they tell you. If coats make your dog uncomfortable, but your dog is cold, try to find one that they are comfortable wearing.
When fitting your dog for a coat, make sure to measure their whole body and keep their measurements readily available for reference at any time. Using exact measurements instead of listed sizes will get you the most accurate fit.
The best coats include both waterproof material and durable insulator layers of wool or fleece. Choose a coat that is appropriate for your local climate, and assess if you need additional features such as a harness attachment. Washable options are a plus for mischievous pups. As the owner, it is up to you and your dog to decide what works for you.
Content Disclaimer
The information contained above is provided for information purposes only. The contents of this Blog article are not intended to amount to advice, and you should not rely on any of the contents of this Blog article. Professional advice should be obtained before taking or refraining from taking any action as a result of the contents of this Blog article. VesteForPets.com disclaims all liability and responsibility arising from any reliance placed on any of the contents of this Blog article.
Copyright Notice
These works are protected by copyright laws and treaties around the world. We grant to you a worldwide, non-exclusive, royalty-free, revocable licence to view these works, to copy and store these works and to print pages of these works for your own personal and non-commercial use. You may not reproduce in any format any part of the works without our prior written consent.
Copyright © 2022 Veste For Pets